CUSTOM PAINTING RAFFLE ENTRY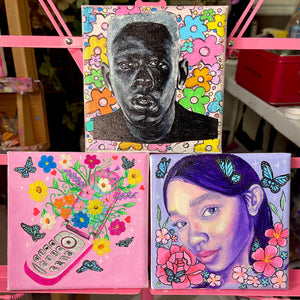 CUSTOM PAINTING RAFFLE ENTRY
Regular price
Sale price
$1.00
I am doing a raffle for a CUSTOM 5x5" painting with accompanying tiktok video of the process. Each entry is $1 and you can enter as many times as you want- the more entries you have, the better chance of winning!
• The purchase of this item counts as one entry into the raffle

• Raffle will be held December 10th.
• Winner is chosen randomly through online raffle
• Painting includes only ONE subject matter as depicted in the photos.
• Shipping is included to United States, Canada, United Kingdom, and Australia
Similar products
Customers who viewed this item also viewed